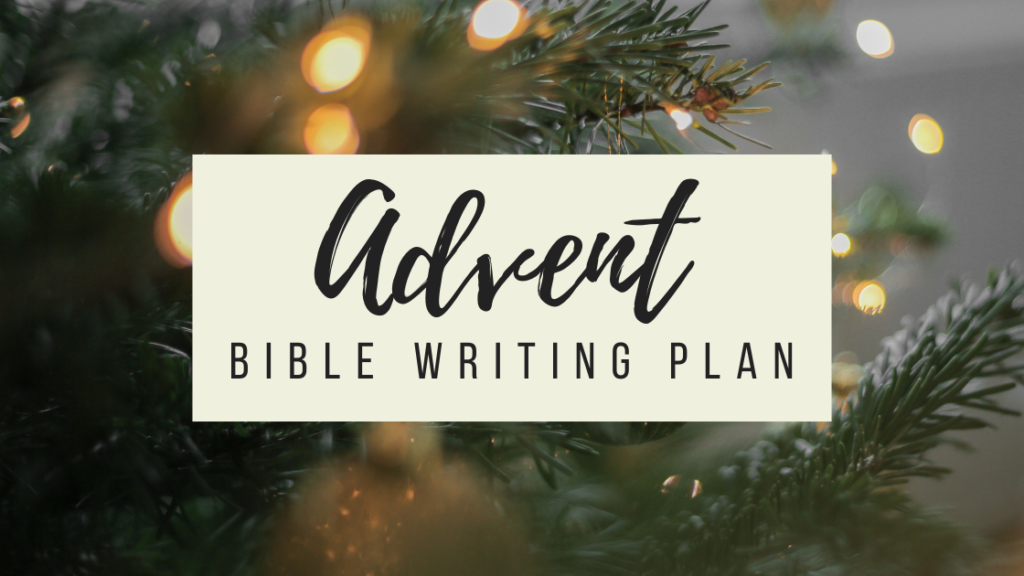 Advent is a time of preparation. Over hundreds of years Christians have used this season to reflect on God's gift to the world and look forward to the future when Jesus will restore everything. Much like Mary we find ourselves in a period of longing for the promises of God to come into reality.
But often during Advent life can take over – we have presents to wrap, cards to write, events to go to, parties to plan, food to prepare, all the shopping, shopping, shopping…
How about this year we commit to taking just 5 minutes a day to pause in the busyness and wait?
Writing the Bible is powerful stuff. There's something about seeing God's word written in our own hand that can speak in a new way to us. It doesn't have to be perfect or correct, you don't need a special notebook and the results don't have to look pretty. You can even fit it in while munching on your advent calendar chocolate.
Grab a Bible (any translation will do), find the passage and copy it out. This practice can grow as much as you like – you could start by saying the short prayer 'Speak Lord, your servant is listening', or you could highlight a few words that stand out to you that day. There's no blueprint – be creative!

I've chosen passages that speak to us about waiting, preparing and God's ultimate faithfulness. Each one should only take a few minutes to write each day and who knows, God could speak powerfully to you through them. Give it a try!
Download your Bible Writing Plan here.